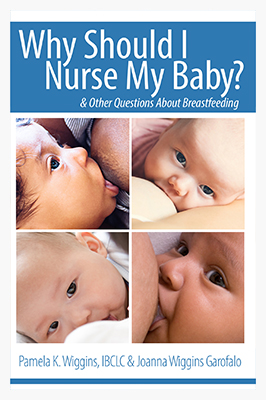 OUR MOST POPULAR BOOK IS NOW AVAILABLE AS AN EBOOK!
Why Should I Nurse My Baby? is the book every new mother should read. An easy-to-read, yet thorough book, it answers your most common questions about breastfeeding. Learn about many benefits of breastfeeding and how to do it with success. Other topics include prenatal preparation, baby's first days, family support, what to do when you or your baby are sick, weaning, and where to get help and support. The practical advice and encouragement are based on the most current scientific information.
Now you can download Why Should I Nurse My Baby? directly to your portable device from the listed online retailers. It's easy to take it along anywhere you go!
Apple iBook
for any Apple device
Apple iBook
enhanced for iPad
Amazon Kindle
Barnes & Noble Nook