Mom's Privacy Door Hanger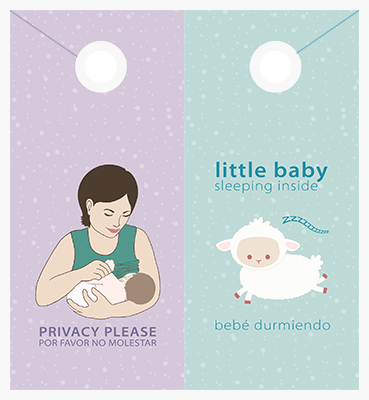 Each side is bilingual with English and Spanish.
Mom's Privacy Door Hanger is a two-sided bilingual door hanger, perfect for hospital, home or office use. One side shows that baby is sleeping, and the other shows that mom is nursing or pumping.
2 Sided 3.5"x 8.5" Door Hanger
English & Spanish Text on Each Side
Priced Individually
Sold in Packs of 100
NEW CLOSEOUT PRICES
$10 (40¢ per pamphlet)
$7 per pack of 25 (28¢ per pamphlet)
30% off!
Prices subject to change.